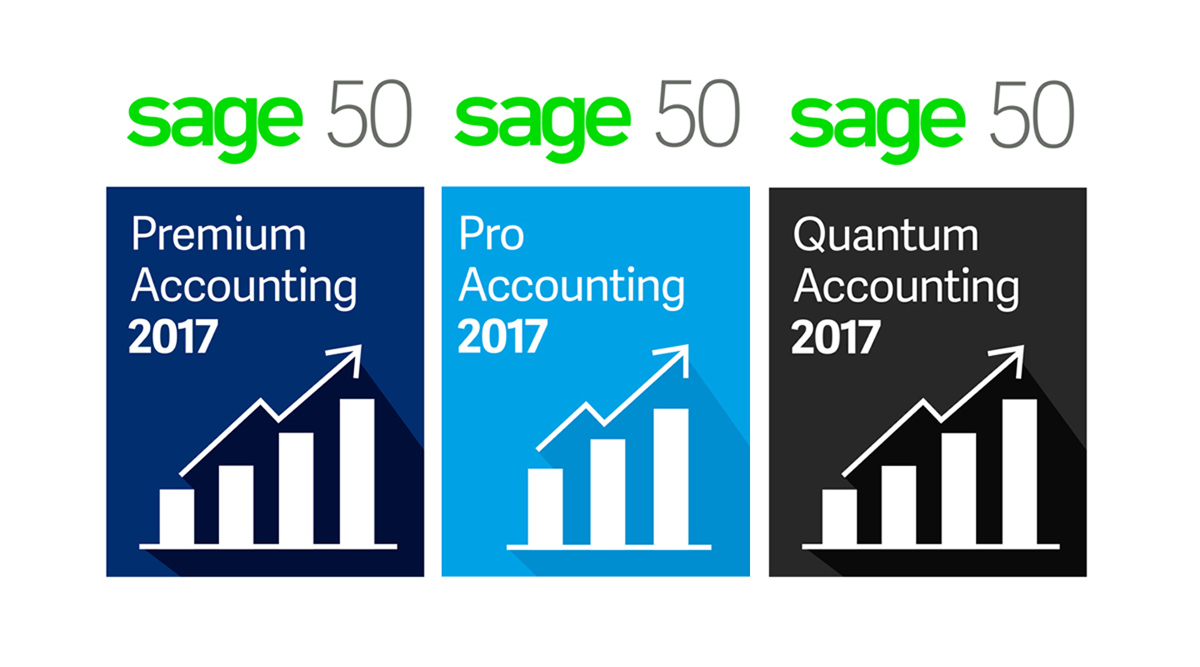 Sage Announces the Release of the Sage 50 2018.2 Update!
Sage announces the release of the Sage 50 2018.2 update on March 7, 2018. This release offers innovation, integration and partnership launches for customers on Sage 50 and Sage 50cloud subscription, continuing to provide value through their cloud connected services and applications.
Windows 10 Stability Improvements (Sage 50cloud and traditional)
Sage is pleased to inform customers that the issue of Sage 50-U.S. Edition 2018.1 and lower, unexpectedly shutting down the program due to a change in the Windows 10 Fall Creators' update, has been resolved in this 2018.2 release!
Sage Business Cloud Payments (Sage 50cloud and traditional) -Sage Business Cloud Payments enables customers to make managing payments simple and getting paid easy and effortless.
Sage has partnered with three trusted payment providers who will provide customers with the choice on how to get paid faster through invoices and point of sale payments.
Invoicing Payments with Stripe is here!
Sage has partnered with Stripe to provide customers a quick and seamless way to accept credit and debit card payments by adding a "Pay Now" link to your invoice emails and get paid instantly. With our integration, customers can reduce time spent chasing late payments and reconciling their accounts. And set-up takes less than 5mins with Stripe Invoicing Payments.
      Sage Payments Solutions has a new brand name, Paya!
While the name is new, the Paya team and technology solutions are industry-tested and come with almost 20 years of payments expertise. Paya is integrated into Sage 50cloud; your same trusted payment processor, with a new name.
      PayPal partnership coming soon!
Sage is partnering with PayPal. Stay tuned for the launch of PayPal late March/early April.
Sage Drive + Office 365 Compatibility (Sage 50cloud only)
This feature will allow customers to synchronize data from Sage 50cloud to Office 365 without having to disable Sage Drive.
Sage Pegg (Sage 50cloud only)
In order to help make Sage's customers' business life easier, Sage 50cloud has introduced a new messaging Bot call Pegg! Sage Pegg will give customers greater flexibility to help manage customer contacts, review invoices and check credit information for your accounts while on the move, using messaging platforms like Skype and Facebook Messenger!
Sage Intelligence (Sage 50cloud only)
Sage has made enhancements to Sage 50cloud Intelligence!
The changes include: A fresh new look and feel that's easier to navigate and allows customers to easily structure your reports to suit your unique business needs, the ability to export reports to PDF, the ability to easily create a Management Pack to suit our customers business needs, enhancements to the calculator
Sage Capture (Sage 50 cloud only) – Sage Capture is now available for Android!
Sage Capture is a mobile app that takes images of invoices, receipts and other documentation and uploads them to Microsoft OneDrive.
It is a fast and simple way to record business transactions in Sage 50cloud and electronically file paperwork in OneDrive from anywhere.