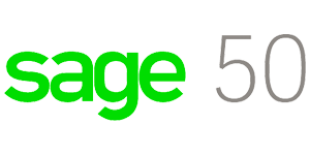 Make your business life easier with Sage 50 Accounting 2019, the solution that adapts to your needs and helps you organize and manage your business. Sage 50 is designed and delivered by people who understand small businesses and are ready to give you relevant advice and support when and where you need it. It's an easy-to-use solution that comes with robust core accounting and business management features along with service and support you can trust. You will save time and money and accomplish more every day with Sage 50 Accounting 2019.
This release of the Sage 50 Accounting 2019 product line simplifies everyday tasks so you can get the right work done, includes tools that provide guidance to help you make informed business decisions, and lets you customize and adapt Sage 50 to meet your needs.
Save time and resource by using software to automate processes for managing your finances, payroll, and accepting payments. No matter your industry, take care of everything from controlling cash flow to creating and sending invoices with award-winning business financial software that delivers results.
Easily manage inventory
Keep track of on-hands, issue automatic POs when inventory drops, and track performance of products and services.
Keep job costs under control
Break large jobs into phases, tracks costs by the phase and cost code, and bill as the job progresses
Monitor your financial health
Make better decisions with 100+ reports and financial statements. Create customized Excel reports using real-time Sage 50 data.