Training
Enhance productivity for yourself and your staff.
If you need to have yourself and/or your employees trained in the use of your accounting software or in Microsoft applications, then PQS can train you.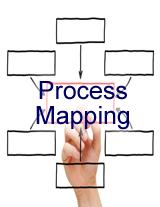 Process Mapping

The main purpose behind business process mapping is to assist organizations in becoming more efficient. A clear and detailed business process map or diagram allows outside firms to come in and look at whether or not improvements can be made to the current process.
Business process mapping takes a specific objective and helps to measure and compare that objective alongside the entire organization's objectives to make sure that all processes are aligned with the company's values and capabilities.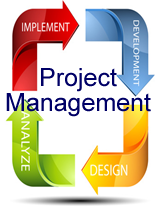 Project Management

Typically all organizations perform operations that are key to their existence. The execution of these normal everyday activities tends to utilize most of the organization's resources. For many organizations, projects are a means of responding to requests that cannot be addressed within the organization's normal operational limits.
Data entry is an essential and important part of any business, but it is also time consuming. The time and effort that you are putting into data entry could be spent growing your business. Personalized Quality Systems Limited can help you by providing a capable pool of people that can do that data entry for you!